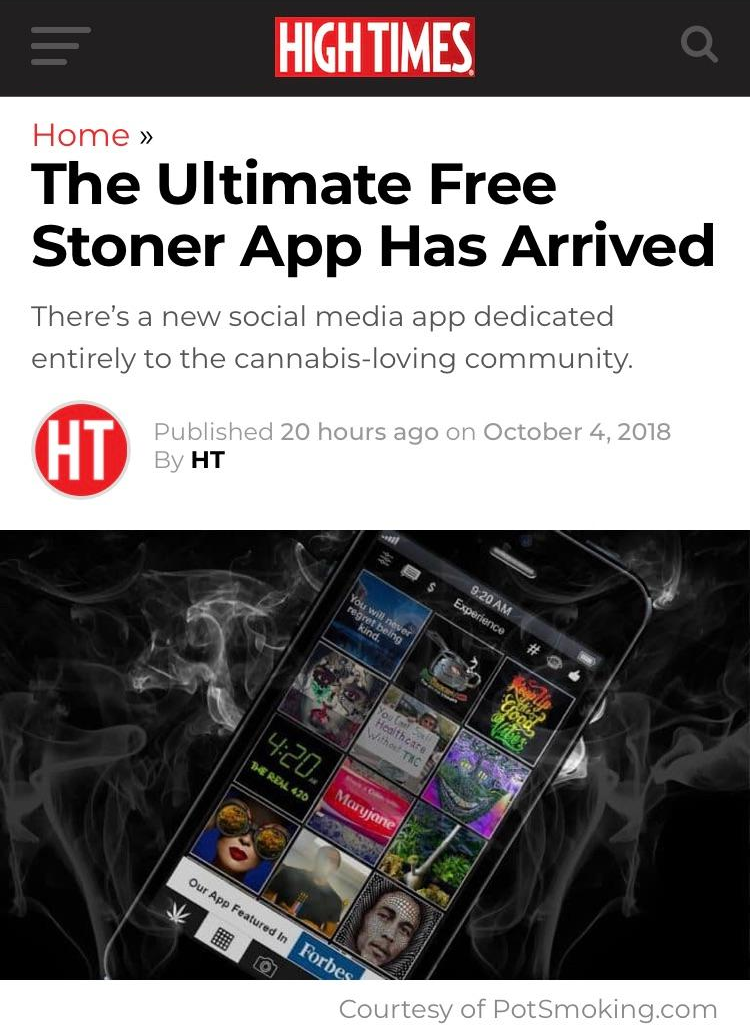 The Fastest Growing Marijuana Social Media App For Stoners & Weed Lovers Worldwide
Our pot smoking app is the 420 social media app for recreational marijuana users and medical marijuana users alike. What makes our app different is EVERY P0ST BY EVERY USER CAN BE VIEWED BY EVERYONE on the app's 420 Worldwide page.
We encourage our "users" to post weed related pictures, links and videos with content including medical marijuana facts and resources. marijuana legalization information, funny pot memes, weed art, funny stoner videos, daily marijuana news, weed porn and anything else our "users" want to share with the international cannabis community.
Browse through thousands of pages of 420 and cannabis related links in our Information section, where our staff constantly uploads all of the best marijuana content form around the internet.
The latest cannabis news stories are posted daily so everyone can stay on top of the lasted marijuana news stories of the day. You can even win money for being a stoner in our Contest section.
Come meet, follow and get to know thousands of stoners from around the world and see what happens when social media meets the wonderful world of cannabis in a positive (and anonymous) setting.
Available now in the iTunes and Google Play store for iPhones and Android mobile phones.
** For the Android update please delete the current version of the app on your phone prior to downloading.
---
Thanks Tommy Chong For All Your Support